Battery Test and Replacement near Albany, NY
Your car's battery is one of its most important components, and we at Steet Ponte Mazda firmly believe that you should get routine inspections and replacements to ensure that your vehicle stays good-as-new! Thankfully, we have a service bay at our convenient location that can handle all of your servicing needs. If you want us to check out your battery, visit during our open hours!
Warning Signs
You might be wondering what warning signs you can look out for that signal a battery problem. The first and most obvious sign is if your car seizes up on the road and needs a jump start from another vehicle to get going again. This is a surefire indication that your battery has gone flat and will likely need a replacement. If you hear your car clicking while starting up or taking longer to turn on in general, these are also signs that you could have a system issue. Lastly, keep an eye on your electronics. Your headlights, interior lights, and display screens are all connected to your battery, so if you see them flickering or running out of power, that could be a sign of low functionality.
Timeline
Apart from these warning signs, there is also a general timeline that we recommend you follow for inspections. It is good to get your battery checked for possible replacement every three to five years. Around the three-year mark is when your system will start to degrade, and by five years it might be time to look for a new component. Keep in mind, this timeline can be affected by several other factors, such as the terrain you drive on, your driving style, the quality of your other interior parts, and more. For full information on your specific vehicle's battery, make sure to read your owner's manual. For all other questions, feel free to reach out to our expert technicians via our Ask a Tech form online under the Service tab of our website!
Test and Replacement
From that same tab, you can also use the Schedule Appointment tool to set a time to come in and see us. We also happily take walk-ins! When you drive up to our service bay for an initial inspection, our team will get to work right away running an electrical system test on your vehicle. This will determine how your battery's functionality is. If they determine that you need a replacement, our in-house Parts Department can dig into their stocked inventory and find one. Then, they simply have to take out the old battery, clean out the terminal, and insert the new one. During this process, we invite you to relax in our upscale waiting room and check out our frequently updated Service Specials so you can save some money on this project!
Whenever you decide to get a battery test and replacement near Albany, NY, visit Steet Ponte Mazda! Our friendly team is always ready to assist you.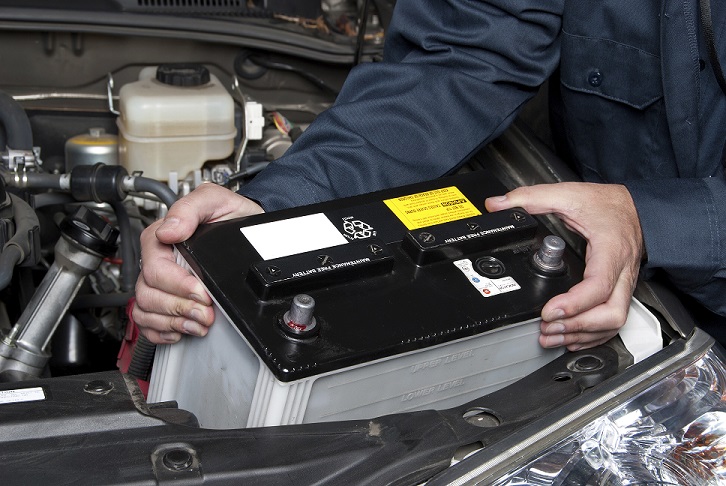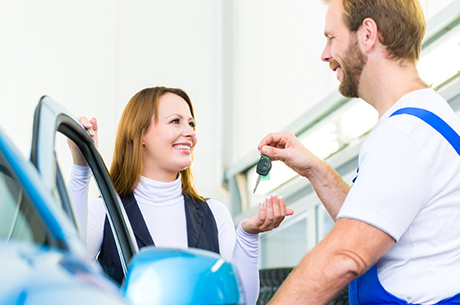 How Often Should I Get My Battery Replaced?
Every three to five years!


Service Hours
888-502-6004
| | |
| --- | --- |
| Monday | 8:00 am - 5:00 pm |
| Tuesday | 8:00 am - 5:00 pm |
| Wednesday | 8:00 am - 5:00 pm |
| Thursday | 8:00 am - 5:00 pm |
| Friday | 8:00 am - 5:00 pm |
| Saturday | 8:00 am - 12:00 pm |
| Sunday | Closed |
Testimonials
maria Cosimina brancaccio
GOOGLE
3-30-2020
GOOGLE
2-10-2020
GOOGLE
1-28-2020
GOOGLE
9-16-2019
GOOGLE
9-2-2019
GOOGLE
8-26-2019
GOOGLE
7-11-2019
GOOGLE
6-20-2019
GOOGLE
5-30-2019
GOOGLE
5-2-2019
GOOGLE
4-16-2019
GOOGLE
3-28-2019
GOOGLE
10-26-2018
GOOGLE
10-26-2018
GOOGLE
9-26-2018
GOOGLE
9-26-2018
GOOGLE
7-26-2018
GOOGLE
7-26-2018
GOOGLE
7-26-2018
GOOGLE
7-26-2018
GOOGLE
6-26-2018
GOOGLE
6-26-2018
GOOGLE
6-26-2018
GOOGLE
6-26-2018
GOOGLE
5-26-2018
FACEBOOK
4-5-2018
Read More