Mazda Soul Red Crystal Paint Process

At Steet Ponte Mazda, we are proud to sell this manufacturer's products every day. From form to function, Mazda takes meticulous care to ensure that everything about their vehicles is beautiful, harmonious, and pleasurable for the driver. This is reflected in the Kodo philosophy—the Soul of Motion that they employ in their vehicle's style. They put an immense amount of thought into even the colors of their models. The process by which they achieve their Soul Red Crystal paint color truly embodies the attitude with which Mazda approaches creating automobiles.
The Significance of the Color Red
On a superficial level, red is a color that many people enjoy. It conveys boldness, and stands out in such a way that appeals to a large number of drivers. However, this shade means far more to the team at Mazda. Red is a color that has historical significance in Japanese culture. It represents passion and power, as well as a sense of nationality. The red sun is featured on the Japanese flag itself! When Mazda decided to create a new Soul Red Crystal, they knew that they wanted to make the most beautiful shade of this color ever seen before.
The Makeup of Soul Red Crystal
Although Mazda can't reveal all of their secrets, they have given some insight into how their Soul Red Crystal shade is applied to their vehicles. They first apply a layer to the body that is both reflective and absorbent. It is made up of light-absorbing flakes as well as high-brightness aluminum flakes, both of which help add to the unique depth found in their color. This combination is why it almost seems to be a different shade when the light hits it at different angles. Next, a translucent layer is applied with high-chroma pigments, which are in high demand throughout the world for their purity of color—they haven't had white, black, or gray added to dilute them. On top of all this is a clear top coat to protect the paint and ensure that it stays just as gorgeous for years to come. To truly understand the depth of Mazda's creation, be sure to schedule a test drive at Steet Ponte Mazda!
Painting Soul Red Crystal
When Mazda's unique color was first being developed, it wasn't hastily applied by a machine. In fact, Mazda's masterful painter, Kazumitsu Tamai, applied the color to concept models by hand to achieve the exact shade he wanted. He noted that even once a tone is developed, the application is incredibly important: "A single color is created by layering multiple colors. Each color has to be correctly painted to achieve the color you want." Tamai continues, "Soul Red is a deep red color. Reproduction requires spraying a larger amount of a particular color. The number of sprays is probably unheard of in the auto industry. The finish depends on the quality of the spray application."1 Mazda managed to reproduce their color time after time using a technique they named Takuminuri, "artisan coloring," in which they taught factory machines to effectively reproduce the methods Tamai employed to achieve the shade he wanted.
Realizing how much work Mazda puts into their Mazda Soul Red Crystal paint process makes it far clearer how genuinely invested they are in their craft. Experience everything they have to offer by coming to Steet Ponte Mazda soon. Or, read what our previous customers have thought of their vehicles!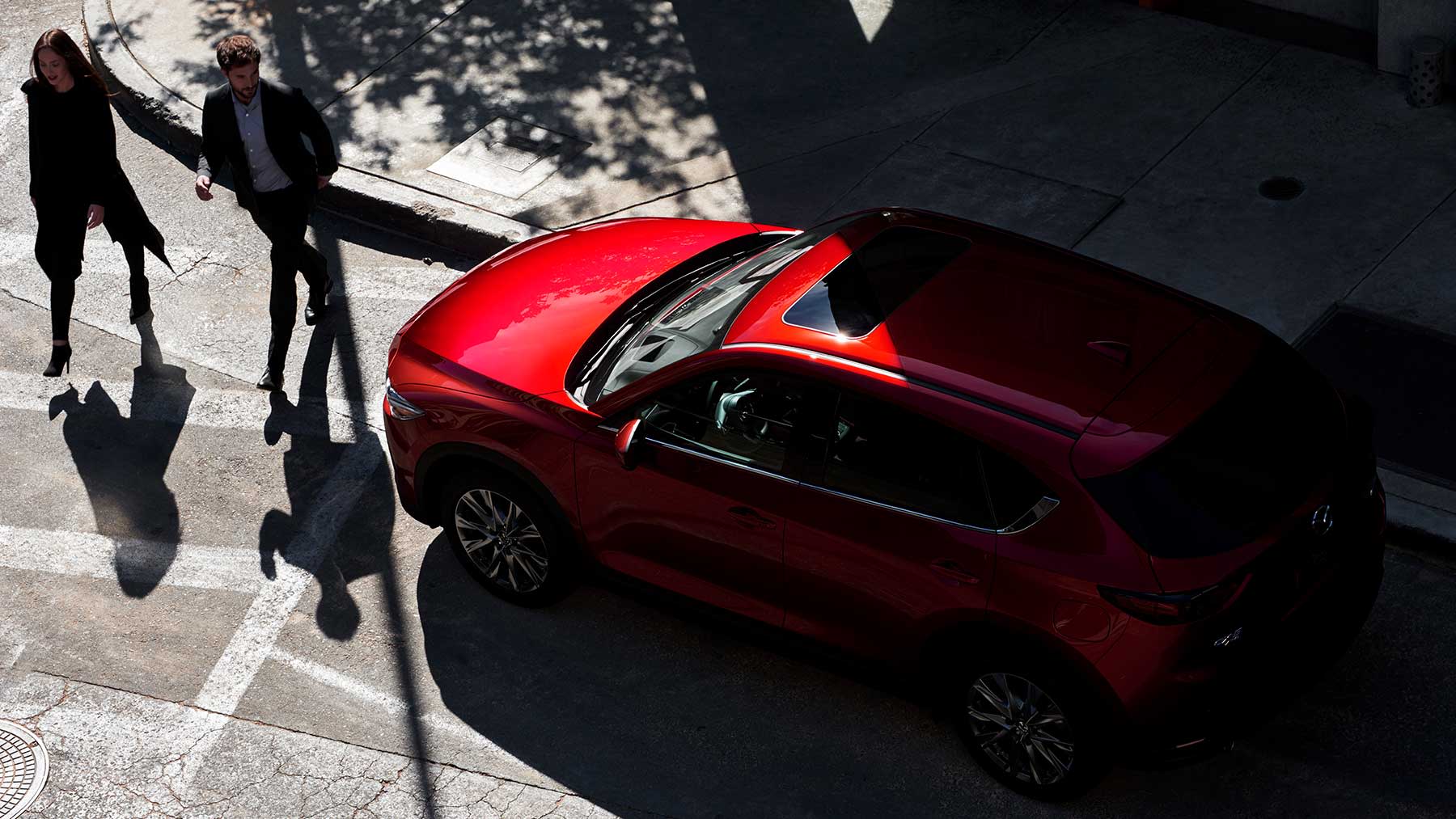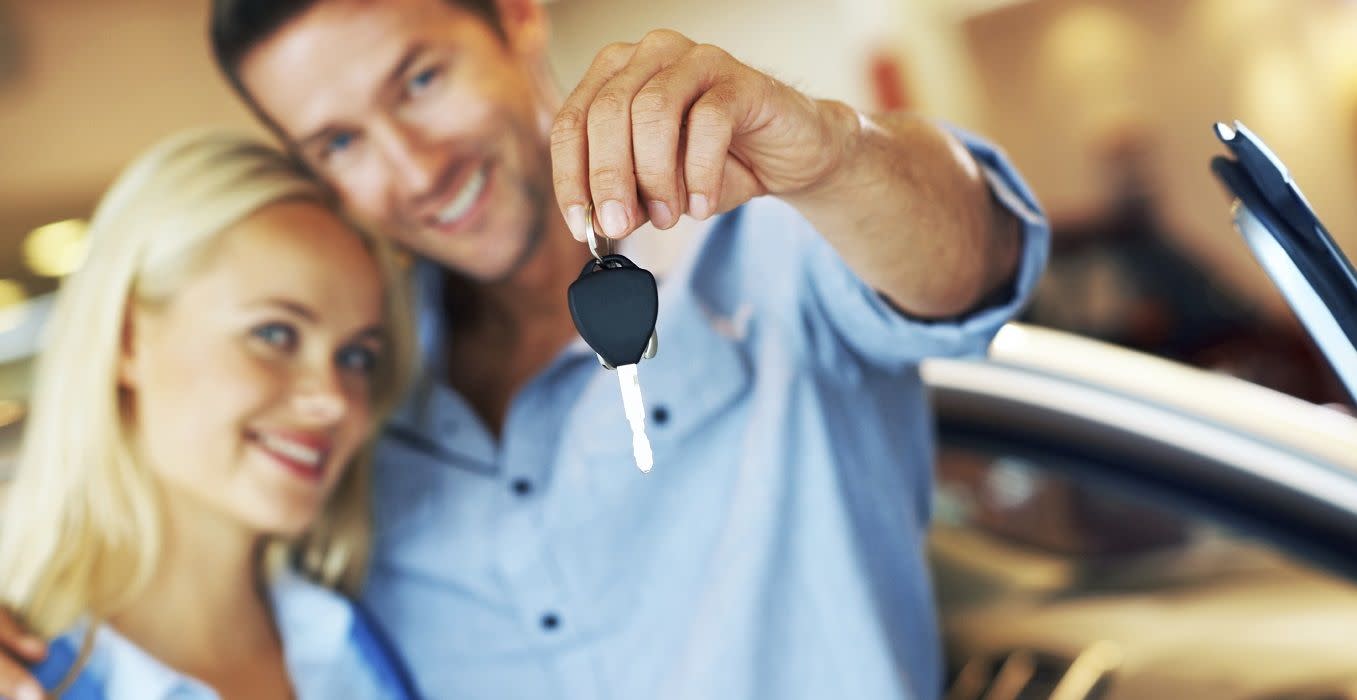 Sales Hours
888-490-5362
| | |
| --- | --- |
| Monday | 9:00 am - 7:00 pm |
| Tuesday | 9:00 am - 7:00 pm |
| Wednesday | 9:00 am - 7:00 pm |
| Thursday | 9:00 am - 7:00 pm |
| Friday | 9:00 am - 6:00 pm |
| Saturday | 9:00 am - 5:00 pm |
| Sunday | Closed |
Testimonials
GOOGLE
6-28-2020
maria Cosimina brancaccio
GOOGLE
3-30-2020
GOOGLE
2-10-2020
GOOGLE
1-28-2020
GOOGLE
9-16-2019
GOOGLE
9-2-2019
GOOGLE
8-26-2019
GOOGLE
7-11-2019
GOOGLE
6-20-2019
GOOGLE
5-30-2019
GOOGLE
5-2-2019
GOOGLE
4-16-2019
GOOGLE
3-28-2019
GOOGLE
10-26-2018
GOOGLE
10-26-2018
GOOGLE
9-26-2018
GOOGLE
9-26-2018
GOOGLE
7-26-2018
GOOGLE
7-26-2018
GOOGLE
7-26-2018
GOOGLE
7-26-2018
FACEBOOK
7-25-2018
GOOGLE
6-26-2018
GOOGLE
6-26-2018
GOOGLE
6-26-2018
GOOGLE
6-26-2018
GOOGLE
5-26-2018
FACEBOOK
4-5-2018
FACEBOOK
4-3-2018
FACEBOOK
3-30-2018
GOOGLE
3-26-2018
GOOGLE
3-26-2018
FACEBOOK
3-24-2018
Read More
1 https://insidemazda.mazdausa.com/the-mazda-way/design/finishing-touches-brilliant-colors/