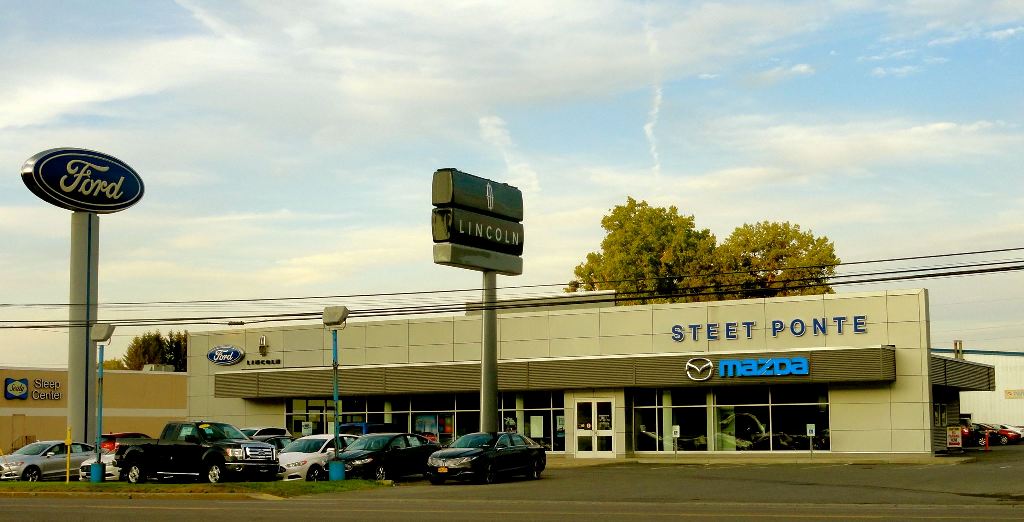 Welcome to our new website!
Why Do Business with Steet Ponte Mazda
The Steet Auto group has been in the automotive industry since 1945. Since we have such strong family ties and values, we treat all of our customers like they are own family. Both Steet children and one of the Ponte children work in the dealerships in the auto group. Both owners, Joe and Steve, are always in our stores until closing time, so an owner is always on hand to help with any questions, concerns or just to say hi! We take care of our customers before, during and after each and every sale. This includes helping with service appointments and questions. In addition to exceptional customer service, check out our bulletin board in our waiting room to see our customer's past reviews and notes, to save our customers time from popping into the store with questions about certain features in their vehicles, like how to pair you phone with Bluetooth, or setting the Navigation, we have made a series of "How-To" videos featuring our staff members walking you through each process step by step!
From the moment you walk in our door, we'll always treat you like family. Being a family run business, we know the importance of building a bond with our customers! As a customer of Steet Ponte Mazda, you'll receive many perks including:
New car selection. We have a large selection of Mazda vehicles in stock. If we don't have what you're looking for, we will happily get what's on your wish list! Any color, trim level, seating options, you name it, we'll find it.
Easy Financing. Our experienced Finance Manager, Rich Ernst, will work hard to get you the payment you're looking for.
Variety of Warranty options like Mazda Extended Confidence to Tire & Wheel Protection, we've got many to choose from!
Used Car selection. Our store is unique in that we offer not only the used cars on our lot, but the used cars on our sister store's lots as well. We all share used car inventory, guaranteeing to find you something you'll love!
We also offer Mazda Certified Pre-Owned Vehicles.
Our Service Department is your one-stop shop from oil changes to full on Body repair with our Body Shop.
We offer rental cars for customers who are getting body work done, and loaner cars for customers who have to have their vehicle in for service for an extended period of time.
Shuttle service for customers who have their vehicle in service. Our shuttle will take you anywhere from home to the mall to lunch or back to work and pick you back up!
Our waiting room offers complimentary WiFi, hot chocolate and coffees, large screen TV, comfortable armchairs, and a workstation with printers to get work done while you wait!
Our Parts Department has everything you need from door edge guards to floor mats, stuffed animals, and t-shirts.
Complimentary touch up paint with each new car purchase.
Coming Soon: Convenient drive through for our Service Department. No matter what the weather, you can pull your vehicle right into the weather-resistant bay and not have to step a foot outside for your appointment!
And last but not least, when you shop at Steet Ponte Mazda, you're keeping your business local with a family owned and operated business.
These are just some of the great reasons why to do business with us. Everyone says it's so easy to do business with us so what are you waiting for? Come see for yourself!